Cal Coast Credit Union Air Theatre Information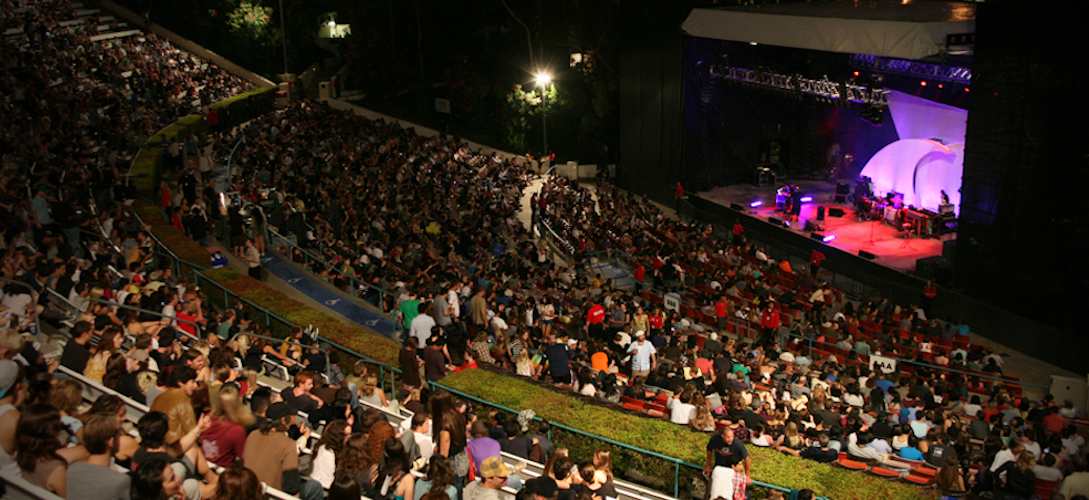 You only get half the story of the Cal Coast Credit Union Air Theatre if you don't also talk about San Diego State University. SDSU is the home for the venue and was first established in 1897 as the San Diego Normal School.
It was designed as a place to educate local women as elementary school teachers. The university opened with seven faculty members and only 91 students with a curriculum limited to English, history, and mathematics. The university later became the San Diego State Teachers College and featured a four-year program controlled by the state Board of Education.
The university became well known and beloved for their teaching style and success and, in the 1930s, had outgrown its original campus. That's why in 1931, the university moved to its current location on a mesa that was then the eastern edge of San Diego.
In 1935, the school expanded its educational programs to become the San Diego State College and later entered The California State Colleges System in 1960. It made its final transformation into SDSU in 1974.
The venue, that opened in 1941, is an open-air amphitheater, carried on the tradition of excellence and enrichment that had made the university famous. It attracted the attention of production companies and musicians as well as important figures in the Civil Rights community.
This included the 1964 address held before a near-capacity audience in the, then Open Air Theatre where King discussed his vision for the future and called for the passage of the Civil Rights Act of 1964 that was being debated in the Senate. It was easy to see why major businesses would later answer the call and purchase naming rights to the facility, to include the California Coast Credit Union, that purchased name rights on January 1, 2014.
Much like the university that surrounds it, CCCUAT is an important figure in history as well as the arts.
See below for more information on the CalCoast Credit Union Open Air Theatre:
Cal Coast Credit Union Air Theatre Parking:
Find out more about parking at the Cal Coast Credit Union Air Theatre.
Ticket Policies:
Read about the ticket guarantee, refunds and strict ticket verification policies.
Cal Coast Credit Union Air Theatre Seating Chart:
View the CalCoast Credit Union Open Air Theatre seating chart and read seating information.