Cal Coast Credit Union Air Theatre Seating Chart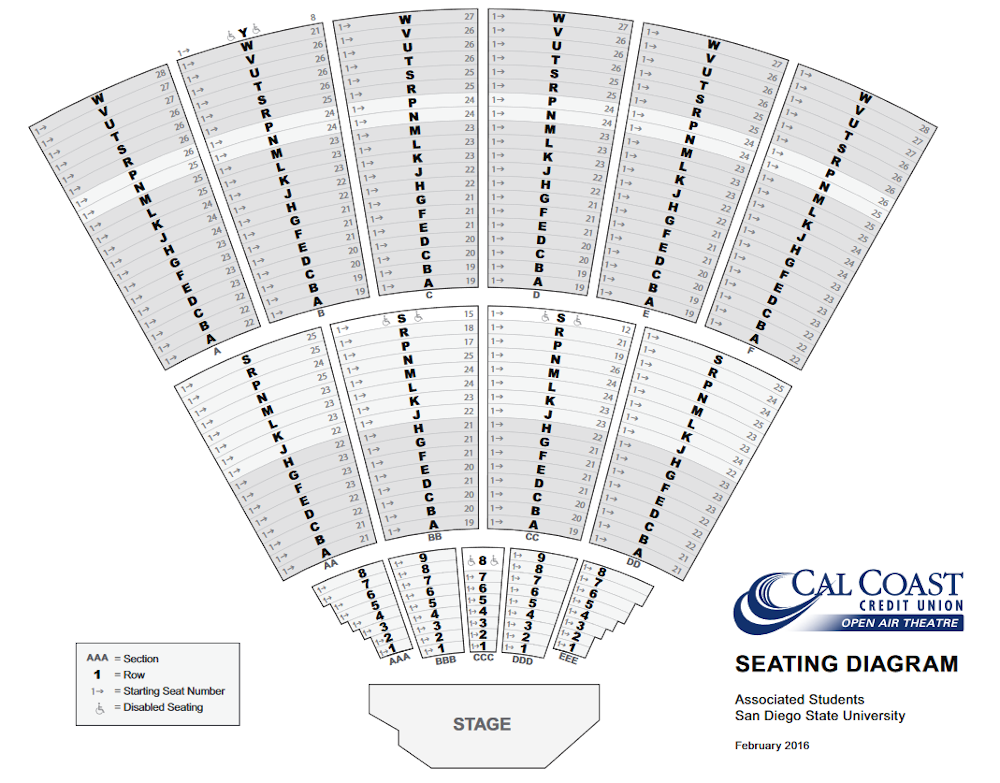 The Cal Coast Credit Union Air Theater offers 4,600 seats across three seating levels as depicted in the seating chart below. Seating is bleacher-style seating with plenty of legroom for comfort and relaxation.
Wheelchair and accessible seating is available at all levels of the venue, at the areas indicated in the attached photograph.
NOTE: The seating arrangement can be subject to change depending on the type of event. Always check the seating chart for your individual event which can be viewed when selecting your ticket.
Reserve your seats now by purchasing your tickets using the link below. View the Cal Coast Credit Union Air Theatre schedule to purchase tickets for all upcoming events.
To read more about the ticket and refund policies, please visit the ticket information page.