Cal Coast Credit Union Open Air Theatre | San Diego, California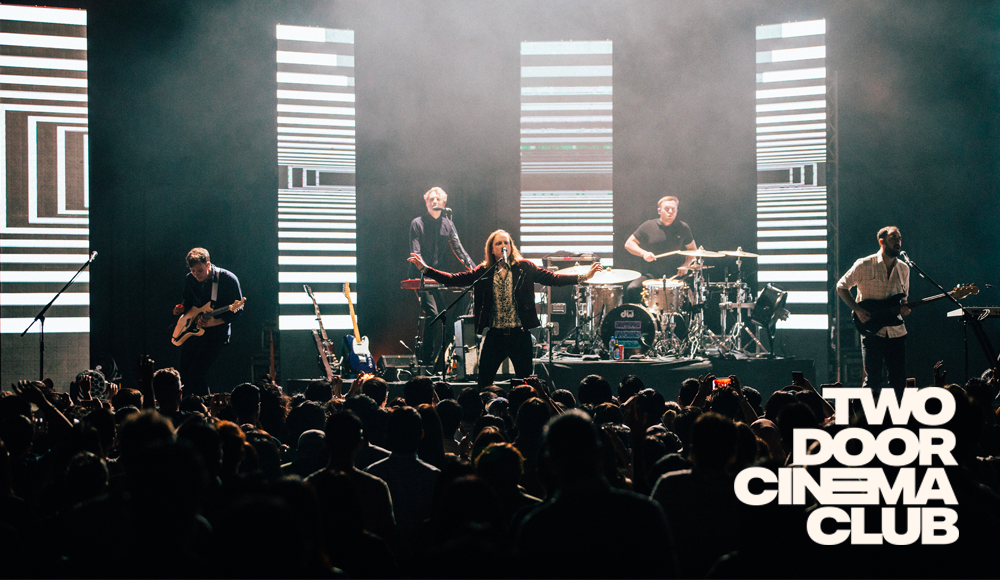 Sure enough, Indie pop-rockers Two Door Cinema Club is heading back to the road. Following the massive release of their 2022 record "Keep On Smiling", the band is switching things up, launching a new era with an indie-retro-inspired single, "Sure Enough". While staying true to its anthemic indie roots, Two Door Cinema Club introduced its new brand of festival-packed anthems matched with its colorful video with its new single. Announcing a massive 2024 North American Tour, a new record might be in sight real soon. Part of the band's newest trek is a special stop at Cal Coast Credit Union Air Theatre on Friday, May 17th of the new year. The show will see support from American indie-rocker Day Wave. Following their brightest hits with "Keep On Smiling", the band's new sound is bound to introduce a new era, and we're all ears. Don't miss out by booking your tickets now!
Following the massive announcement of a North American Tour slated for 2024, pop-rockers Two Door Cinema Club shares its newest single, "Sure
Enough, signifying the band's developing sonic journey. Staying true to its anthemic indie roots, the "What You Know" hitmakers took airwaves by surprise for its new synth-led beat-bouncing musical landscape.
"Comfort, safety and security are all easy to come by," the band shared about its new single. "All you must do is accept the lie."
Switching things up, the new track is one heck of an introduction to what might be a new album, dropping real soon. No official word yet; all we can do is sit tight, hope for the best, and 'keep on smiling. With a 2024 tour kicking off in Atlanta in February, we've got our fingers crossed!
Two Door Cinema Club is definitely one of the world's mainstay indie-pop acts, garnering massive support and recognition for their debut release, "Tourist History," over a decade ago, sharing its iconic singles "Something Good Can Work", "I Can Talk", and "Undercover Martyn". With indie domination up their sleeve, they continue to release infectious pop-rock anthems that never disappoint. These include "Sun", "What You Know", "Talk", "Next Year", "Wonderful Life", and "Sleep Alone".
Last year's LP "Keep On Smiling" marked the band's return to the stage, releasing new material since 2019's "False Alarm". "Yeah, we're obviously really excited to be back to releasing music, playing music together on a stage," bassist Kevin Baird shared in a conversation with Consequence Sound. "I think it just feels crazy. It feels like the music industry was this big complex machine that had never been turned off before and now it's really stuttering back into life."
Sharing the positivity of things on "Keep On Smiling", the band seems to continue riding the journey of seeing light amidst the world's darkness in "Sure Enough". As a strong introduction to their new sound, while staying true to their bright and anthemic roots, big surprises are definitely in store for Two Door Cinema Club's rockin' fans.
Don't miss out by booking your tickets now!