Cal Coast Credit Union Open Air Theatre | San Diego, California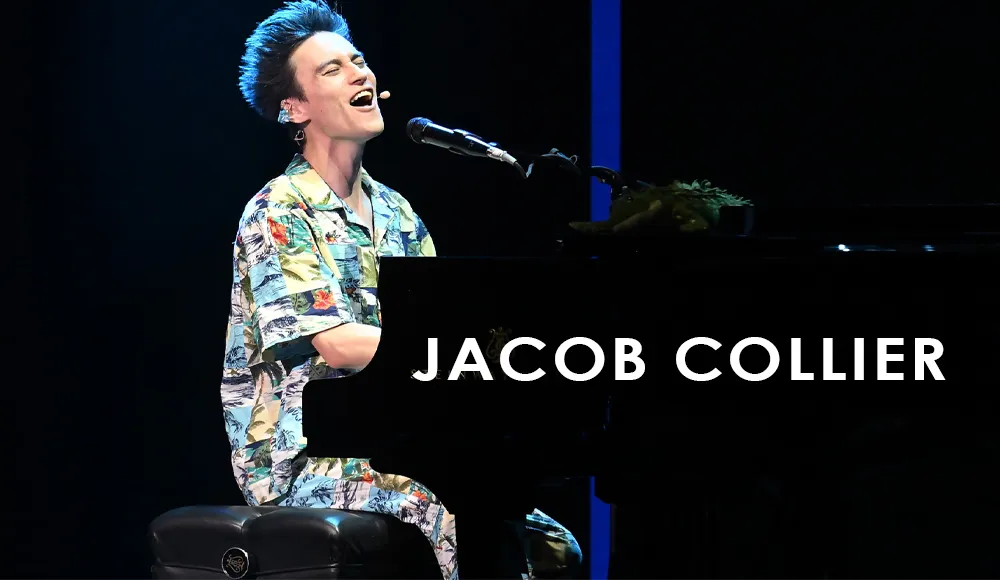 One of the world's brightest singer-songwriters, multi-instrumentalists, and record producers is hitting the live stage. The British Grammy Award-winning artist is taking the fourth volume of his Djesse album series on a massive tour, kicking it off in North America. The 31-date spring tour slated for the new year will follow the massive release of Djesse Vol. 4 this coming February. Part of his upcoming trek is a special stop at Cal Coast Credit Union Air Theatre on Saturday, 18th of May, taking his much-loved and acclaimed energetic concert performances to the stage. Known for his beautiful and astounding harmonies. he'll definitely seek some of your help to bring his masterpieces to life. As 2020's Djesse Vol. 3 garnered five Grammy Awards among 11 nominations, his talent and imagination are bound to reach record-breaking heights as Vol. 4 comes through. Don't miss out on his biggest North American trek by booking your tickets now!
Jacob Collier just announced his newest and biggest North American tour yet. As a new year comes rushing in, the world is bound to be blessed with the man's astounding masterpieces in store for the fourth installment of his Djesse album series. Following up on 2020's Vol. 3 release that bagged five Grammy Awards and eleven nominations including Album of the Year. As a group of records that represent the different phases of each day, the man is bound to make it whole with the upcoming release of its fourth volume this coming February.
With a new album up ahead, his sonic universe is bound to find its way to the live stage. Known for his captivating and energetic performances, you're definitely down to share and bring his harmonies to life. Sharing a new single with another Grammy acclaimed artist Brandi Carlile, "Little Blue", the hypnotic ballad gives fans a glimpse of what to expect on Djesse's fourth installment.
"'Little Blue' is such a gorgeous song and Jacob is a generational talent," Carlie shared in a statement, as cited from Billboard. "I spend an embarrassing amount of time following him and studying his mind-bendingly beautiful music. Getting to climb inside of it and be a part of his creation is a wonderful twist of fate."
We definitely agree with Carlie's description of Collier's "mind-bendingly" beautiful music. Since his split-screen covers on YouTube started going viral, the man's evolution from Stevie Wonder's "Don't You Worry 'bout a Thing" to his own original craft with his 2016 debut with "In My Room" is just amazing.
Being the first British artist to receive a Grammy for each of his four albums, Collier surely takes pride and dedication in his delicate craft that has inspired and touched the hearts of millions around the globe.
In a previous statement, reflecting on his upcoming release, "Five years ago, in the wake of a musical journey that had begun in solitude, I set out on an epic adventure with a big dream – a collaborative quadruple album, and by way of that – to learn music, and life, from the greatest teachers of all – my heroes" he shared.
"In many ways, Djesse Vol. 4 is an album that's taken me 30 years to make. It is, to me, a celebration of humankind – the way that I see it and hear it, built with musicians from every corner of the world."
As Collier's Djesse universe nears its completion, his sonic masterpiece of uniting day and night is becoming whole. With a massive tour coming right up, don't miss out on this chance to take part in a night that's set to bring his harmonies to life. Book your tickets now!