Cal Coast Credit Union Open Air Theatre | San Diego, California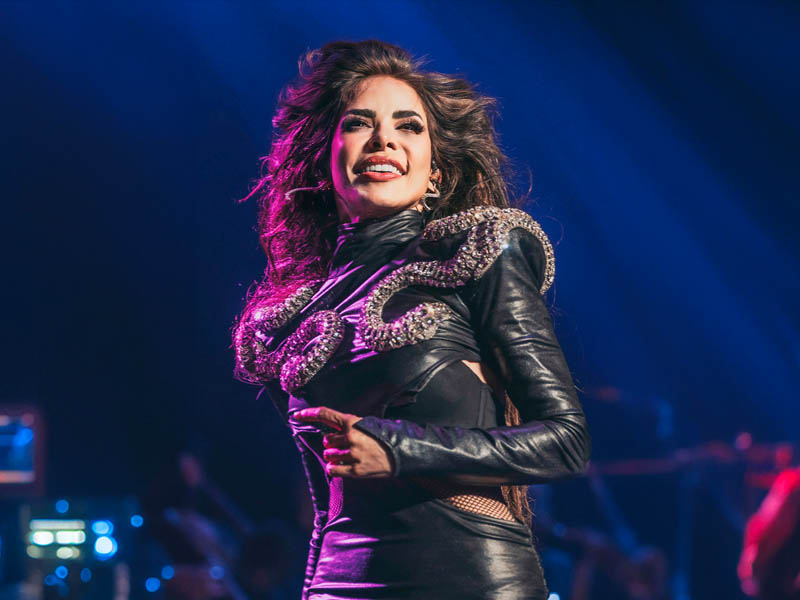 Her highly coveted Mi Soundtrack Tour has taken over the globe, and now it's making its way to the U.S.! Latin pop sensation Gloria Trevi is promoting her latest effort, Mi Soundtrack, her first independent album since parting ways with her former record label! The Mi Soundtrack outing is set to cover numerous cities in North America, including a coveted stop in San Diego, California! Latin music fans can look forward to Gloria Trevi's incredible Latin pop staples, such as "El recuento de los Daños," "Resistire," "Pelo Suelto," and many more as she lights up the Cal Coast Credit Union Air Theatre on Saturday 25th May 2024! Fans can also anticipate some iconic new hits, including "Con Los Ojos Cerrados," "No Querias Lastimarme," and "Todos Me Miran!" If you have been waiting for Gloria Trevi to arrive in your city for a groundbreaking concert, this is your time! Hurry and secure your tickets now before they're gone!
Last year, Gloria Trevi conquered the world with the Isal Divina Tour. The 2022 to 2023 trek showcases the Latin pop superstar's career-spanning hits, as well as her captivating vocals, remarkable stage presence, and incredible talent. Trevi's live shows were really a sight to behold, and it left fans wanting for more! Luckily, with the release of her latest album, Mi Soundtrack Vol 1., Trevi is set to travel across the world once again. This 2024, the Mexican pop diva will make her way to the U.S.! Kicking off in January, Trevi will travel to over 30 cities, including a coveted stop in San Diego, California!
Fans in San Diego can look forward to a plethora of outstanding hits. Trevi is responsible for some of the greatest Mexican hits of all time, such as "Pelo Suleto," "Xapatos Biejos," "El Rucuento De Los Daños," and many more. Her efforts have often peaked in the top 10 of Billboard's Latin Pop charts. For instance, her 2004 album, Como Nace el Universo, peaked at number 2 on the chart and earned a platinum certification under the Latin category. She then quickly followed it up with another successful record, Una Rosa Blu, released in 2007.
In 2011, Gloria Trevi dropped her self-titled eighth studio album, which topped both Billboard's Latin and Latin pop charts. The album also went to number 1 in Mexico. In 2015 and 2017, Trevi would once again break records and dominate the charts with her incredible albums, El Amor and Versus, both topping Billboard's Latin and Latin pop charts.
Catch the unprecedented Gloria Trevi as she lights up the Cal Coast Credit Union Air Theatre with her number 1 hits. The venue is the perfect venue to host this highly-awaited concert. The multi-purpose venue has a long history of hosting some of San Diego's most exciting events. Attendees can also look forward to the establishment's top-tier facilities, excellent service, and state-of-the-art light and sound system.
See Gloria Trevi as she takes over Cal Coast Credit Union Air Theatre on Saturday, 25th May 2024! Tickets are now up for grabs through the Get Tickets link!