Cal Coast Credit Union Open Air Theatre | San Diego, California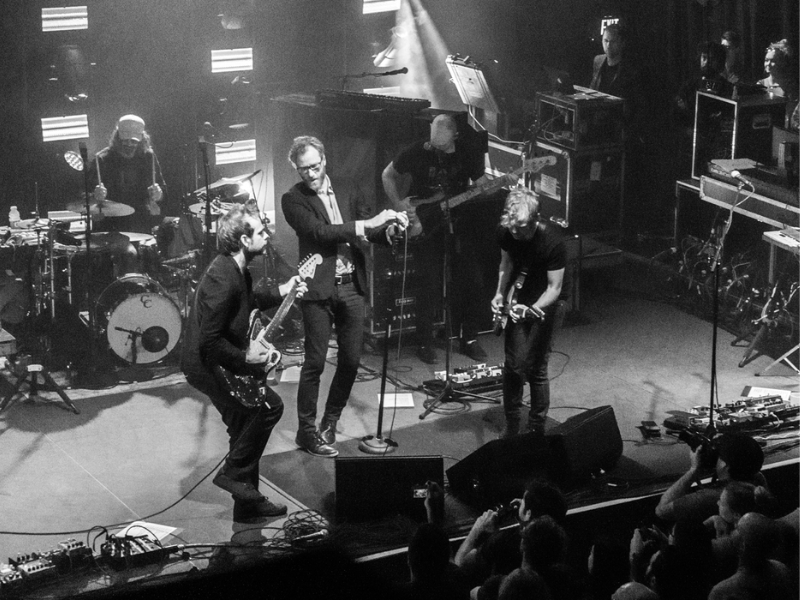 Calling the attention of all indie-rock enthusiasts - additional dates have just been announced for The National's North American tour! Watch the award-winning alternative band perform their newest hits live at Cal Coast Credit Union Air Theatre on Sunday, November 11, 2023! The Brooklyn-based group is internationally known for winning Best Alternative Music Album for the record "Sleep Well Beast" at the 60th GRAMMY Awards. In line with the release of their most recent album, First Two Pages of Frankenstein, the band will be playing more shows in some of the biggest US cities as they return from their UK Tour in the fall! See the musical geniuses behind fan favorites like "Bloodbuzz Ohio," "About Today," and the intimate "Sea of Love." What are you waiting for? Invite all your closest friends and witness the American rock band at the massive open-air theatre in San Diego, California! Purchase your tickets as early as now and secure your spot in the crowd!
Grammy award-winning band The National is making its way to the Cal Coast Credit Union Air Theatre on Sunday, 11th November 2023.
Since early May, these indie rock sensations have been busy on the road promoting their recent album, "First Two Pages of Frankenstein." They are set to embark on a series of European shows before ending the last leg of their North American tour in November. Openers for their set include Patti Smith, The Beths, Soccer Mommy, and Bartees Strange.
The National is an American rock group formed in Brooklyn, New York in 1999. The full lineup consists of lead vocalist Matt Beringer, twin brothers Bryce Dessner (guitar) and Aaron (guitar, bass, keys), and another set of brothers Bryan (drums) and Scott Devendorf (bass, guitar).
Their earlier albums garnered a devoted following and critical acclaim through a unique fusion of alternative country-rock, Americana, chamber pop, and post-punk into their melancholic and constructed indie rock.
"It's not hard to hear why they are so sought after. For all that at one level, the National are an absolutely conventional alt-rock band – a bit broody, a bit euphoric, a bit anxious, a bit triumphant, a bit quiet, a bit loud – there's something gauzy and unpindownable about them," The Guardian shares.
Released earlier this year, their newest album features guest contributions from the biggest names in the industry, including Taylor Swift, Sufjan Stevens, and Phoebe Bridgers.
When asked about the significantly reduced length of their trending record, Beringer commented on the purpose of keeping the material short; "Everybody's got some favorites that didn't make it, including me, but we agreed that we wanted to make a record that didn't overstay its welcome. It's a kind of a heavy record emotionally, and I didn't want it to feel heavy because of its length," he shares.
Located amidst the vibrant cityscape of San Diego, the Cal Coast Credit Union Amphitheater is a must-see outdoor venue that sets the stage for epic live performances. From intimate concerts to rock shows, the area is known for showcasing live music in a peaceful atmosphere under the starlit skies.
Reserve your slots now before they run out!