Cal Coast Credit Union Open Air Theatre | San Diego, California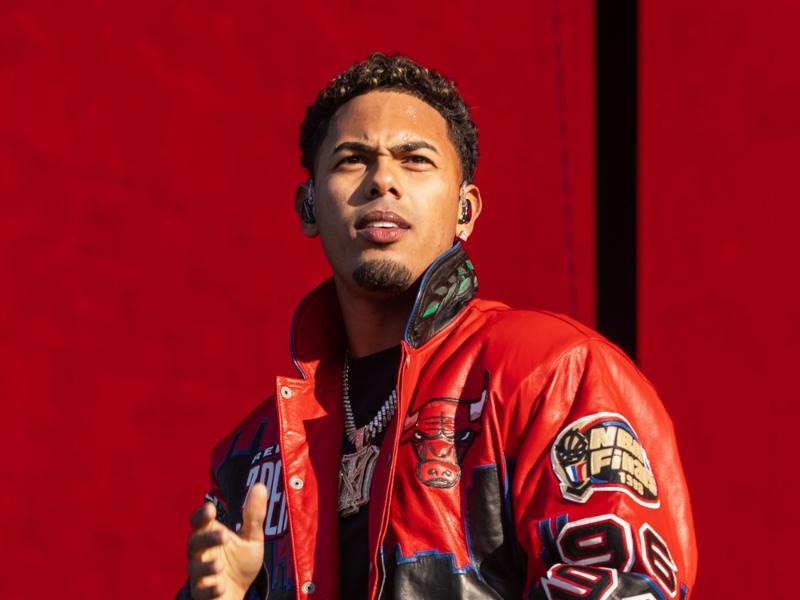 We hope you're ready because your favorite Puerto Rican hip-hop artist is back for a North American tour! The hard-working artist is always prepared to give the fans exactly what they're asking for, and now he's ready to head into another tour just a few months after releasing his most recent album.
Myke Towers is making his way across major cities in the US for his upcoming tour, "La Vida Es Una," or 'Life is One' in English. His album of the same name was recently released, and it featured 23 tracks, including songs such as "Aguardiente," "Celo" with J Balvin, "Ulala" with Daddy Yankee, and "Mi Droga."
This is your chance to catch the rap superstar Myke Towers when he takes the stage at the Cal Coast Credit Union Air Theatre in San Diego, California, on Friday, the 20th of October, 2023. Purchase your tickets today and have the best night of your life in Myke Towers' La Vida Es Una!
"I'm so used to closing every year strong. I need to keep my fans happy. I'm going to end the year strong, but next year it will be so much more. Every year, I level up, so we're going to go hard these next six months. Every time that I go on tour, I make music that's next-level, so I can't wait to start going on tour soon," he said in an interview with Refinery29.
And "go hard," he is. He's immediately kicking off his upcoming tour, La Vida Es Una, just a few months following the release of his most recent album. The rapper-singer-songwriter hasn't stopped giving his fans exactly what they wanted ever since he released his debut studio album "Easy Money Baby" back in 2020. His sophomore album "Lyke Mike" was released the year after that, and more recently, "La Vida Es Una" was released. He has multiple RIAA Platinum ratings for his banging tracks, including "La Playa," "Date Tu Guille," "Si Se Da (Remix)," and more.
He first hit the spotlight in 2016 with his mixtape "El Final del Principio," which peaked at number 12 on Latin Rhythm Albums. He has collaborated with some of the biggest artists since. This includes a collaboration with Bad Bunny with the song "Estamos Arriba," released in June 2019. Piso 21 partnered with Towers on the song "Una Vida Para Recordar," which was released as a single on the 5th of July, 2019. He also worked with Becky G on "Dollar," whose music video was unveiled on the 12th of July, 2019.
Myke Towers is one of the most prominent artists in the Latino music game right now, and he's not stopping anytime soon. He just released an album, but he's already working on the next one. "I'm ready to do what the people want," he told Refinery29 over a Zoom call. "I'm someone who loves to create music, so I want to release another album already. Slowly, we're working on what's next."
Who knows what other surprises Myke Towers has up his sleeve? Find out when you come to his show at the Cal Coast Credit Union Air Theatre in San Diego, California, on Friday, the 20th of October. This is a night you wouldn't want to miss! Go ahead and purchase your tickets to the concert right now before they sell out.